LA Rope at Threshold: Showa me Something New
July 7, 2016 @ 7:00 pm

-

10:00 pm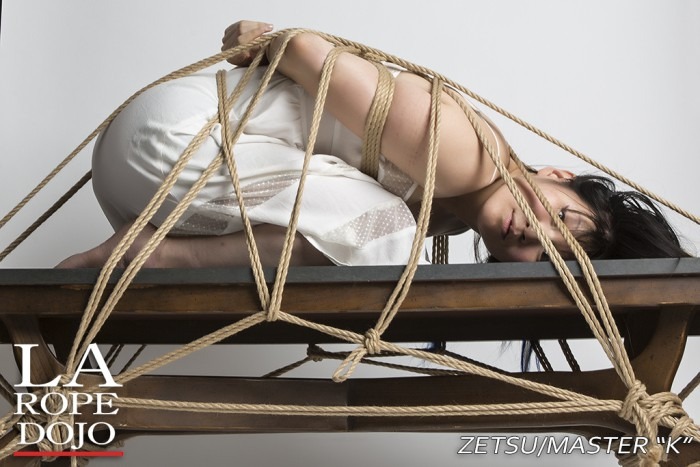 Most Japanese bondage classes start people off with the traditional box tie or takate kote. While that is an essential building block for many advanced techniques and, especially, suspensions, there is also a long tradition of other kinds of chest ties that serve different functions.
As rope evolved during the Showa era (1926-1989), people were experimenting with a vast array of different ties, techniques, and purposes. In this class, we will briefly explore the functions and aesthetics of Showa style rope (as contrasted with more modern styles and techniques) before teaching three gotes (hands behind the back ties) that you may have not seen before.
We will tap into the vaults of the old SM magazines and their "how to" sections to explore works of some important figures in the development of kinbaku who are not widely known in the west.
We will look at the ties of Nobuyuki Sanada, Roppongi Karou, and Eikichi Osada.
Related Events