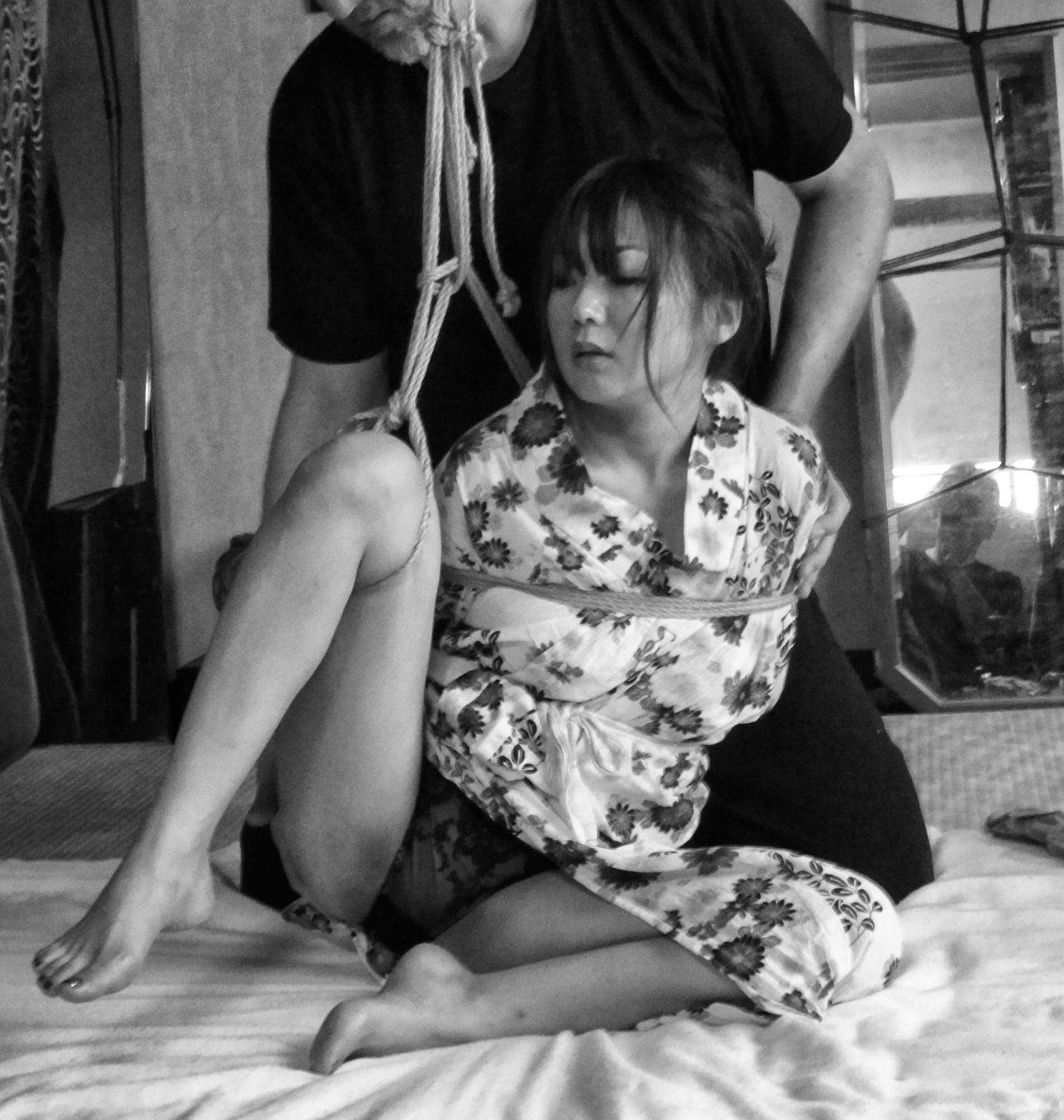 PROOF OF VACCINATION REQUIRED
Kata Ashi Zuri, or the single leg partial suspension, is a tie that has many and varied functions. From shame to torment, this tie and the various positions associated with it can create complex sensations and emotions and is one of the most versatile ties among the partial suspensions. Because it is a partial suspension, it maintains a safety factor greater than most full suspensions (thought it does have risks associated with it).
The kata ashi or single leg partial suspension is one of the most beautiful kinbaku ties. In Yukimura ryuu, it forms a core element of a progression that moves from sitting to kneeling to standing and provides a very beautiful and graceful series of transitions between poses. Unlike many versions of this tie, the Yukimura version focuses on more complex positioning and body movements to create a strong psychological effect.
We will work on each of these poses as well as the transitions between them utilizing Yukimura ryuu two rope gotes. We will also explore the power of posing, observation and distance in constructing our rope scenes.
Tickets are sold as couples tickets, meaning a tying partner is required.
Students should have either taken Beginners I (hands in front) or II (hands behind) or have experience tying a basic gote (hands behind the back tie).
Once purchased, tickets are NON-REFUNDABLE
PROOF OF VACCINATION REQUIRED